EmbROIDery, that is. I'd been scoping out skirts and dresses with embroidered designs (and some prints that have that embroidered feel) and now I just keep coming across skirts and dresses that I would love to wear.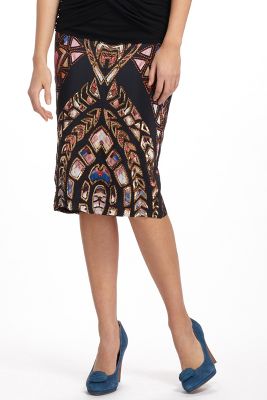 I finally stumbled on one that might be in my price range!
Or I can wait for that Anthro option to go on major sale. Any patterns that keep appearing for you? Emerald stripes? Blue ikat? Metallic dots?