I showed you the process for painting some thrifted head sculptures
here
, but I've been on a roll in discovering some interesting heads or busts lately.
I was able to pass this up from a craigslist seller (I was purchasing something else from her and took a little time to check out all the offerings):
And debated on this at a thrift store: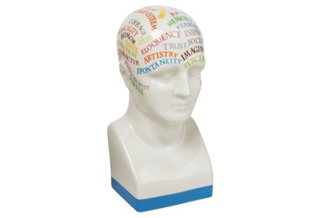 Authentic Models, Cool Character
Anything that keeps popping up in your outings lately? A color or a texture or a pattern?